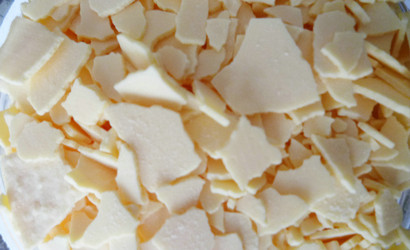 24 Feb

What are the four main industrial production methods of sodium sulfide?

There are four main industrial production methods of sodium sulfide, namely, coal reduction method of mirabilite, gas reduction method, and barium sulfate by-product of sodium sulfide. Hydrogen sulfide method, the second method due to the complex production process, high production costs, the use of restrictions. Pulverized coal reduction busy small method, process equipment is simple, has been operating control, lower requirements for raw and auxiliary materials, low production costs, until now is still adopted by most countries, in China, the output of the method accounted for about 95 percent of the total output.

Based on the mature production equipment of reducing glauber's salt with pulverized coal in China, this paper studies and improves the traditional production technology by combining the advantages of domestic enterprises and using plate evaporator for concentrated evaporation.

Calcining reduction is the main process of alkali sulfide production. At present, calcining equipment mainly includes reflector furnace, short converter and long converter. Because of its low conversion rate, low thermal efficiency, high labor intensity and the trend of being eliminated. Continuous quasi-road, into a long converter.